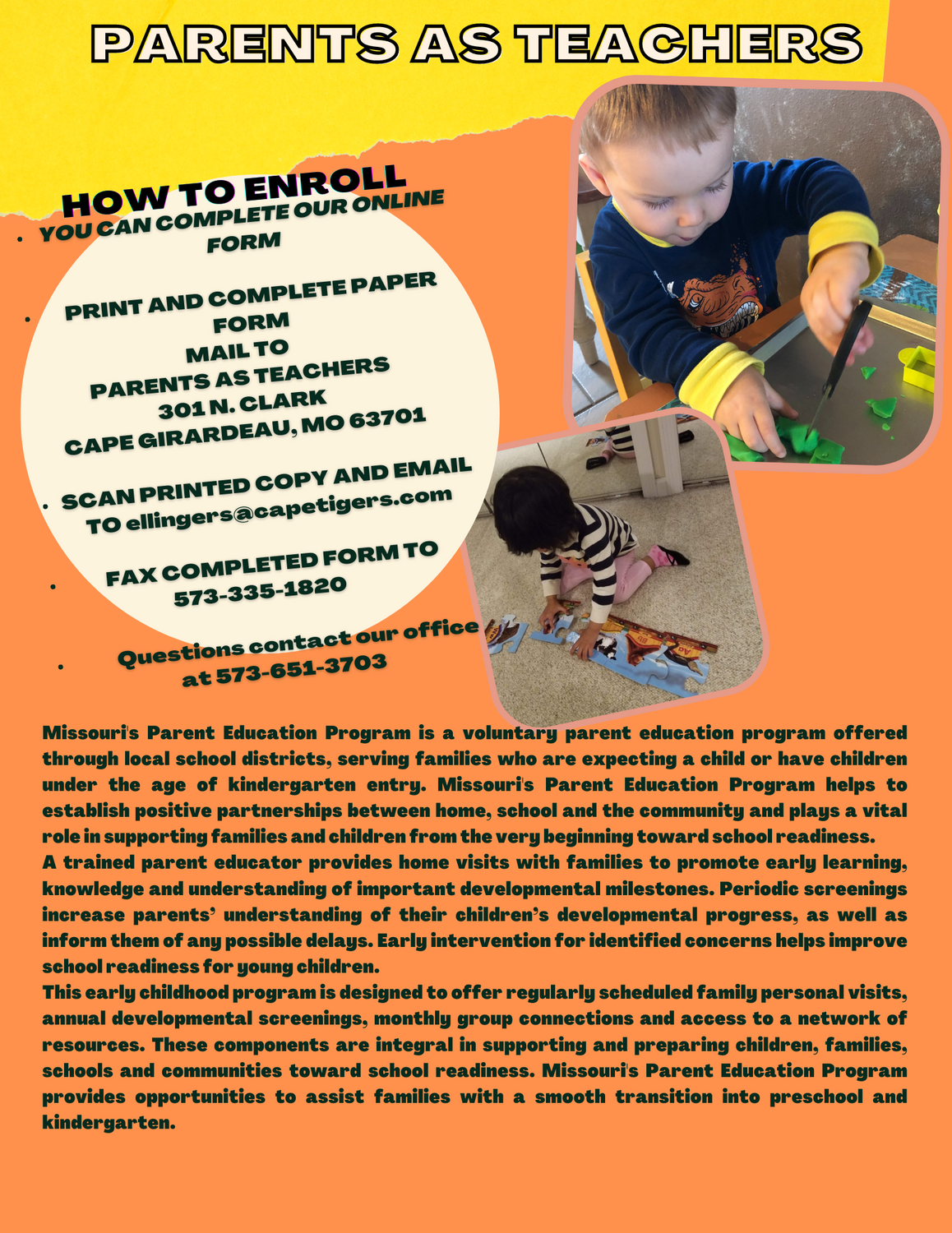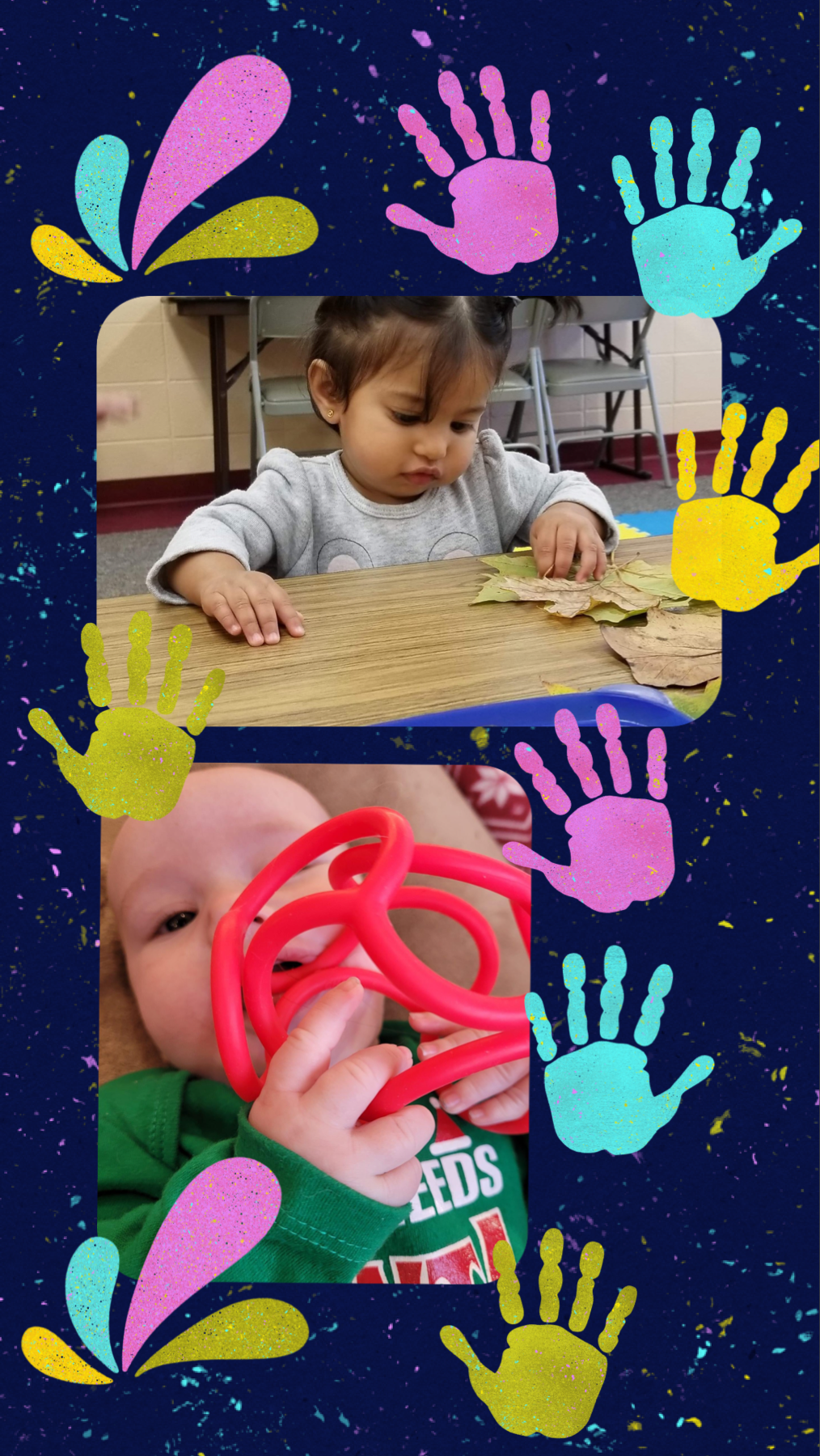 Eligibility Information
Families, pregnant teens or primary caregivers who are expecting a child or have a child under the age of kindergarten entry are eligible to participate in our Missouri's Parent Education Program. This program promotes early learning, knowledge and understanding of child development, and partnerships with community resources. These opportunities assist families with a smooth transition into preschool and kindergarten, which support school readiness.
Families can participate in regularly scheduled family personal visits, group connections, and developmental screenings for their child(ren).
Available Services
Family personal visits are provided by a trained parent educator who will partner with the family to support and promote the child's development through individualized activities that will prepare the child for future success in school and life.
Developmental screenings provide information on the individual growth and development of the child as well as health, hearing, vision and dental checks. Annual developmental screenings can support continued growth and identify potential delays or concerns.
Group connections allow for parent-child interactions, increase knowledge of ways to support child development and provide an opportunity to practice parenting skills in a group setting.
Resource networks provide families with connections to information and services available in the community to support them.
ENROLLMENT FORM LINK: https://forms.gle/Z9uA68fKQxCgnrrF9
PARENT SHARES MISSOURI PARENTS AS TEACHERS PROGRAM EXPEREIENCE: https://youtu.be/6JBsbVmiAZc
Community Developmental Screenings
2023 -2024

The Cape Girardeau School District will host free developmental screenings.
Dates: September 29, October 27, December 1, February 9, and March 15.
Location: Cape Girardeau Public Schools Central Administration Office, 301 N. Clark St.
Why have your child screened?
Screening is a quick and effective way to look at a child in comparison with other children the same age. It can determine whether or not a child is developing within the normal range for his/her age.
NO WALK INS
To attend a screening, you must do the following:
Please go to the google link below to register for screening and complete health information.
https://docs.google.com/forms/d/e/1FAIpQLScMbAKGWyu9skIhx5VNA8AwJ0YlimDlDcVXHhErxn4jPwzjug/viewform?usp=sf_link